Welcome to the Estate Planning New York Group
"Every prudent man acts out of knowledge"
Biography for Lawrence J. Peck, Esq.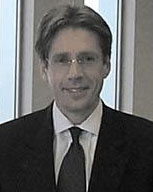 Larry Peck has over 30 years experience in advising clients on estate planning and taxes. He also served as attorney-advisor to the U.S. Tax Court, as an editor of the ABA's "The Tax Lawyer" and has authored numerous articles for estate planning publications. Larry's mastery of the highly complex federal estate and gift tax laws enables him to provide sophisticated advice to his clients with regard to the most tax effective manner in which to carry out their intentions, while preserving their ultimate family objectives.
Click here for a more detailed biography of Larry Peck, including his areas of specialization.
Click here for access to the 29 Most Common Estate Planning Mistakes.